Complete Training & Testing

An employee of a company working for the railroad who needs to access the training and testing portion of eRailSafe, click below.
Company Login
If your company has an existing eRailsafe account, please click "Company Log-In" to access your account.
Enroll New Company
If you are a vendor or supplier to the railroads and need to enroll your company into eRailSafe for the first time, please click "Enroll New Company." There is a 135.00 non-refundable fee. You will be asked to enter your credit card for payment.
Welcome To The New eRailSafe 2.0
eRailSafe is the Class 1 and ShortLine industry standard for contractor safety and security management for Railroads and the vendors that serve them.
eRailSafe enables Class I and ShortLine Railroads to monitor and maintain a history of all contractor employees that have access to their property. The purpose of the program is to improve the security of railroad employees, operations, and facilities.
3 Easy Steps to Become eRailSafe Certified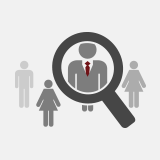 Criminal Background Checks
Vendor applicants are required to submit to background investigations.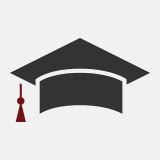 Safety Awareness & Testing
Vendor applicants must complete required safety and security awareness tests for their assigned railroads.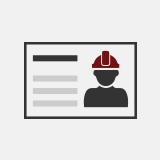 Badging
Vendor applicants are required to wear eRailSafe ID Badges when working on railroad property. Badges are issued upon successful completion of background investigation and compliance testing.
All of the above components must be completed within 90 days of enrollment. If an applicant has not completed training, testing, or had a photo uploaded within 90 days the applicant status will update to program cancelled. The applicant will need to be re-enrolled into all selected programs, completion of training and testing will be required and the program fee will be charged again.
Please follow your assigned railroads guidelines when completing the testing and training within a specific time frame (time frames may vary by railroad). 
Got Questions?
–Contact our dedicated support service
By Phone:
By Email:
Other Resources:
Reference Guides:
To help close security gaps, several Class I railroads teamed with eVerifile, a background investigation firm, to create an industry-wide security and safety initiative known as eRailSafe. The eRailSafe program is designed to facilitate background screening and credentialing of Class I freight railroad contractors and contractors' employees.
— Congressional Testimony
Enroll a new company now or contact us